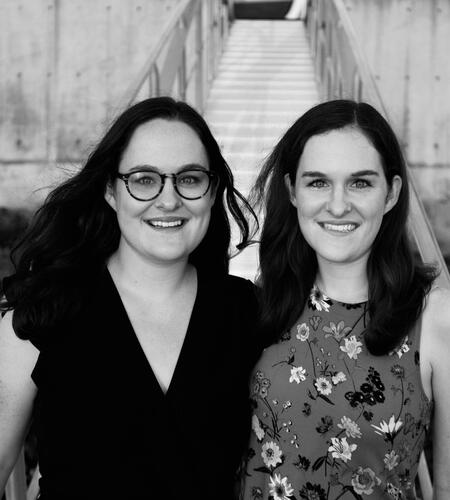 Accelerated
Accelerated is a weekly newsletter for students interested in technology and VC. We feature the news you need to know, jobs and internship opportunities, interviews with young founders and investors, and new apps to try out.
Accelerated is produced by Justine and Olivia Moore, recent Stanford grads ('16!) and investors at venture capital firm CRV. You can reach them at twins@crv.com.
Join our Facebook page for extra jobs and internships, and check out our scout application if you're interested in helping us identify trends on your campus!
December 9, 2018 - Uber and Lyft file to IPO


December 2, 2018 - Scientists genetically engineer twins

November 25, 2018 - LinkedIn targets the college crowd

November 18, 2018 - Snap gets subpoenaed

November 11, 2018 - Which city will Amazon pick for HQ2?

November 4, 2018 - Google's massive walkout

October 28, 2018 - Fornite raises mega-round

October 21, 2018 - MoviePass faces fraud investigation

October 14, 2018 - RIP Google+

October 7, 2018 - Juul gets raided

September 30, 2018 - Facebook's no good, very bad week

September 23, 2018 - What's HQ Trivia's second game?

September 16, 2018 - Apple's new products disappoint

September 9, 2018 - Theranos calls it quits

September 2, 2018 - Instagram opens profile verification

August 26, 2018 - YC backs a mac and cheese startup!

August 19, 2018 - An app for free burritos

August 12, 2018 - Is Tesla going private?

August 5, 2018 - Musical.ly's last dance

July 29, 2018 - Slack takes out competitors

July 22, 2018 - Dogs redeem Amazon's glitchy Prime Day

July 15, 2018 - Uber gets into e-scooters

July 8, 2018 - CRV's investment in Harper Wilde!

July 1, 2018 - Amazon acquires PillPack

June 24, 2018 - YouTube and Instagram race to dominate video

June 17, 2018 - Elizabeth Holmes departs Theranos

June 10, 2018 - Razor gets into e-scooters

June 3, 2018 - SoftBank bets big on self-driving cars

May 27, 2018 - SF cracks down on e-scooters

May 21, 2018 - Elon Musk drops details on Loop

May 13, 2018 - Buffett bashes bitcoin

May 6, 2018 - Facebook gets into the dating game

April 29, 2018 - DNA website cracks a cold case

April 22, 2018 - SF wages war on e-scooters

April 14, 2018 - Mr. Zuckerberg goes to Washington

April 8, 2018 - Tinder users riot over Facebook API shutdown

April 1, 2018 - Uber settles suits

March 25, 2018 - Did you #deletefacebook?

March 18, 2018 - Theranos charged with fraud

March 11, 2018 - Is Alexa our new robot overlord?

March 4, 2018 - Snap gets back into hardware

February 25, 2018 - Could Kylie kill Snapchat?

February 18, 2018 - Peter Thiel leaves SF

February 11, 2018 - Tesla Roadster heads to space

February 5, 2018 - A self-driving car demo disaster

January 28, 2018 - Vine is back (kind of!)

January 21, 2018 - YouTube cracks down on sketchy content

January 14, 2018 - Snapchat user data leaked

January 7, 2018 - Uber investors sell to SoftBank

December 24, 2017 - Cryptocurrency prices plunge

December 17, 2018 - FCC repeals net neutrality

December 10, 2017 - Cryptokitties take over Ethereum

December 3, 2017 - Snapchat gets a redesign

November 26, 2017 - Bitcoin tops $9,000

November 19, 2017 - Tesla makes a semi-truck

November 12, 2017 - Investors sue another unicorn

November 5, 2017 - It's iPhoneX time

October 29, 2017 - Tech earnings beat expectations

October 22, 2017 - StitchFix files for IPO

October 15, 2017 - Facebook's VR disaster

October 8, 2017 - Another unicorn loses its horn

October 1, 2017 - IKEA snatches up TaskRabbit

September 24, 2017 - TechCrunch disrupts SF
---